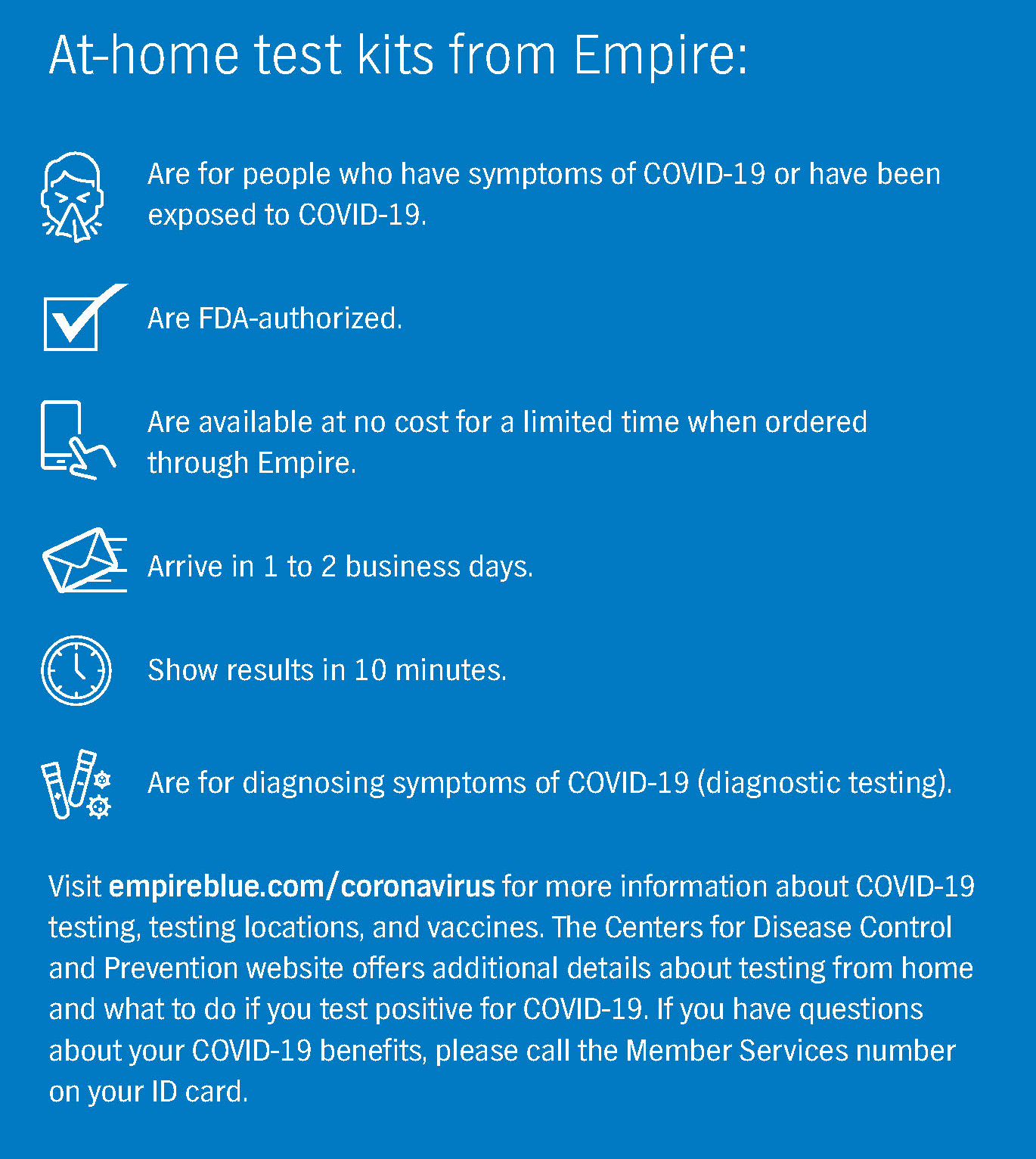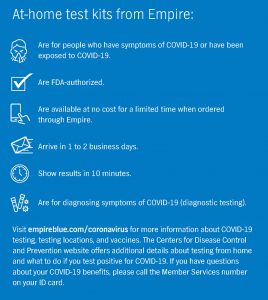 Attachment: COVID At Home Testing w Sydney (PDF)
Dear CEWW Health Insurance Consortium Insured Members,
The benefits director, Vicki Giroux, has shared with us the attached flyer in regards to Home Testing available free of charge to you from Empire.
Empire is now offering at-home COVID tests for members at no cost (please see the attached flier for details). Tests may be ordered using the QR code in the attached flier, through the member portal, or via the Sydney App. Members may order one test every three days. This is a pilot program they are running.

Please note: These tests would not be accepted for official surveillance purposes (i.e. for schools or employers who require negative test results, travel, etc.).
I would like to thank Mrs. Giroux and our benefits coordination office here at CVES for bringing this opportunity to our CEWW Health Consortium members.
Regards,
Eric Bell
Assistant Superintendent of Management Services
Champlain Valley Educational Services (CEWW BOCES