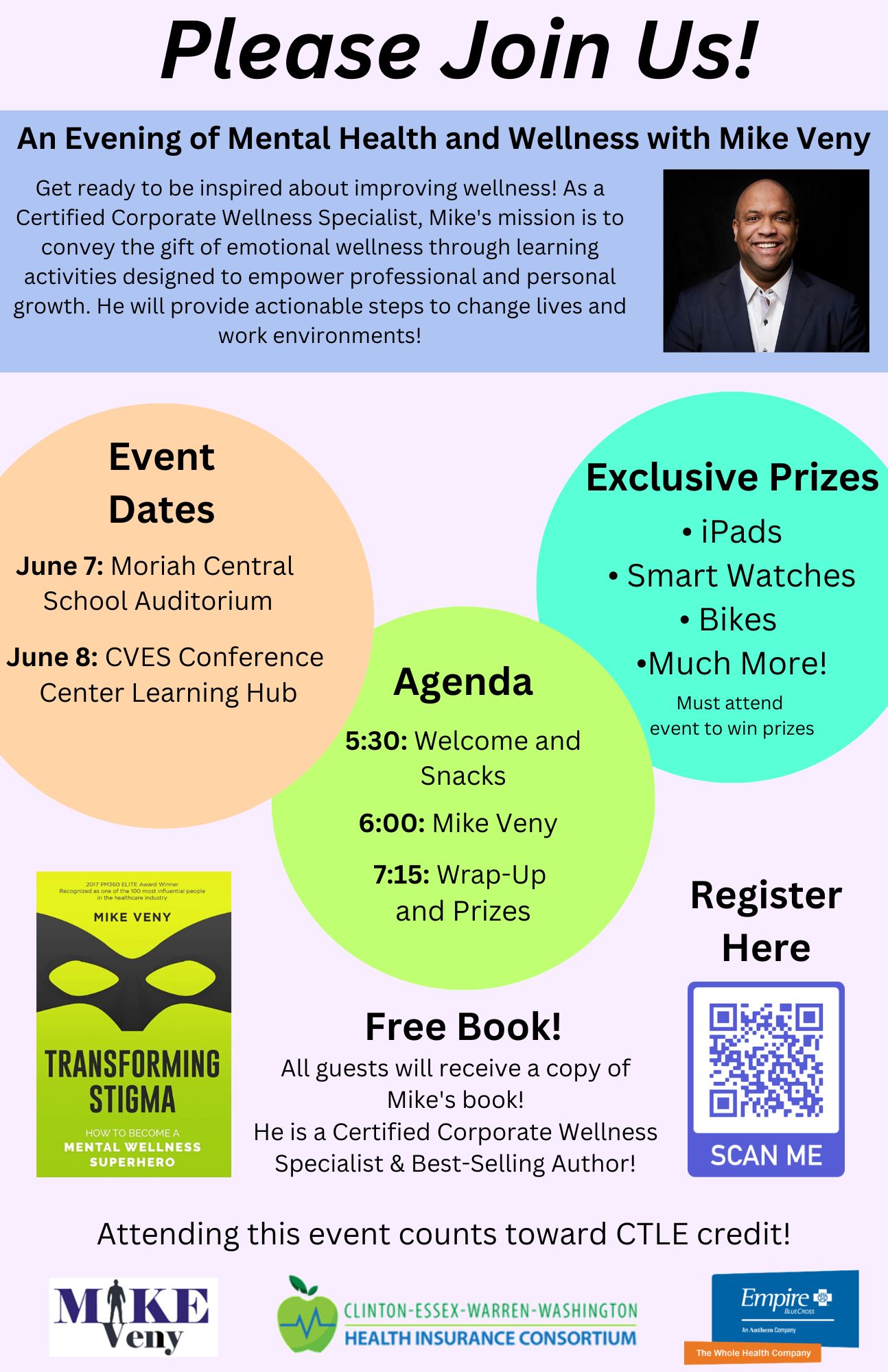 The guidelines for this challenge are listed below:
Find a recipe(s) and make a healthy meal (well-balanced, low calorie, vegetarian, etc.)
Eat at least a little bit of the meal you made and write a quick review if you would like to—1 to 2 sentences is plenty!
Submit the recipe and your review via email at cewwhealth@cves.org. The recipes and their associated reviews will be compiled into an online CEWW Healthy Cookbook.
A link to the cookbook will be shared during the month of January on our website, cewwhealth.org.
If you are looking for music to play while creating your healthy meal, how about: Turnip for what?, Another one beats the crust, or Let's give'em something to taco 'bout!
Submit your healthy meal details here: December Submission Form
Every person should consult their physician before starting any exercise program or changing their diet. Prize(s). The prize(s) that may be awarded to the eligible winner(s) are not transferable, redeemable for cash or exchangeable for any other prize. If a winner cannot be contacted or is disqualified for any reason, the Company reserves the right to determine an alternate winner or not to award that winner's prize, in its sole discretion. A full list of rules for the Challenge is available on the CEWWhealth.org website.
DECEMBER PRIZES:
7 MEAL SERVICE SUBSCRIPTIONS
2 CROSS COUNTRY SKI PACKAGES
5 WATER PIC ULTRAS