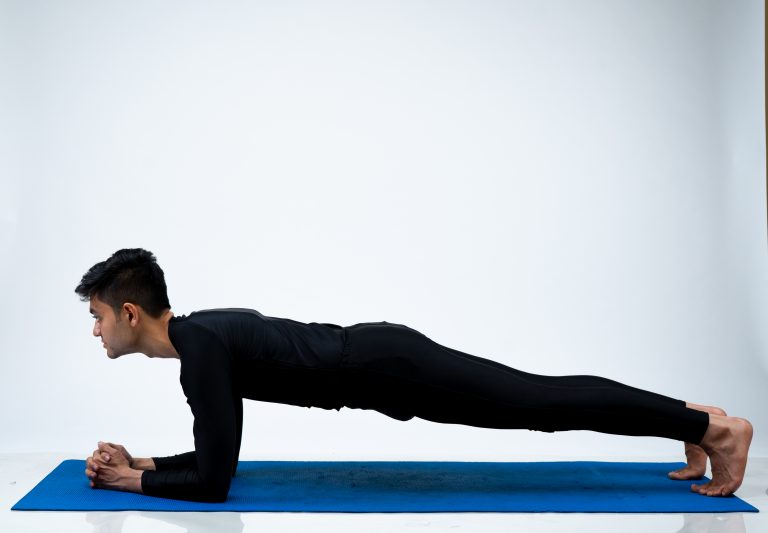 The guidelines for this challenge are listed below:
Lie on the floor with forearms on the floor and legs fully extended.
Raise your torso into the air until it makes a straight line from your shoulders to your ankles with your knees off the ground.
Tighten your stomach and hold this position for as long as possible.  Your arms should be at a 90 degree angle.
The clock stops when any part of the body, except for your elbow/forearms and feet, touch the floor.
Record your best time to the nearest 1 second for the month.
Happy Planksgiving!
Modifier – In step 2, keep your knees on the ground and plank as long as you can.
Submit your total number of seconds/minutes here: November Submission Form
Every person should consult their physician before starting any exercise program or changing their diet. Prize(s). The prize(s) that may be awarded to the eligible winner(s) are not transferable, redeemable for cash or exchangeable for any other prize. If a winner cannot be contacted or is disqualified for any reason, the Company reserves the right to determine an alternate winner or not to award that winner's prize, in its sole discretion. A full list of rules for the Challenge is available at CEWWhealth.org
Prizes to win for November:
5 FIT BITS
4 GYM MEMBERSHIPS TO PLANET FITNESS
3 ADK YOGA CERTIFICATES
5 SONICARE TOOTHBRUSHES